about us
We are the CyberDragons Robotics Club from Santa Monica, CA.  We are an after-school club that is entirely run by parent volunteers that work in various technical and creative fields such as neuro-imaging, architecture, computer programming, fabrication, visualization and digital media production.  We are funded largely through contributions from local corporate sponsors and the generosity of our parent volunteers.  We are grateful to John Adams Middle School for providing us with invaluable classroom space for our club to meet after-school.  It offers us an ideal place to teach students new skills while building and testing robots for the FIRST Tech Challenge.
One of our primary goals is to ensure the legacy and longevity of our robotics program by establishing a framework under which the team can continue to operate seamlessly as new students, parents and mentors come and go.  We believe in empowering our students, 6th-8th graders, by having them actively building, coding and competing.  It ensures they learn real skills that they can transfer to the incoming students the following season.  As we often say, "See one, do one, teach one." 
Background
The CyberDragons Robotics Club was established in 2015.  We have competed in seven FIRST Tech Challenges, missing only 2020-2021 (due to Covid).  In 2021, we rebooted our program adding new mentors and students to our returning team.  Previously, we had entered just one robot, but with more resources and support, we built two – Bob and Petunia (named by students).  This gave our students more opportunities for hands-on experiences with the robots throughout the season. 
Last winter we participated in our local league, followed by the qualifying meets early this year (including LA, Orange, & Ventura Counties). Petunia won 2nd place and Bob won 3rd place in their respective qualifiers.  Having two robots from JAMS with top finishes was amazing and Petunia's overall score qualified for a spot in the Southern California Championship event!
One of the defining pieces of the First Tech Challenge is to create a holistic program. Robot performances are only one component of advancement. Weighted scores are given to teams with a comprehensive package the students create – they are not just building a robot, but rather a company. Along with the "traditional" aspects you expect when building a robot, e.g., engineering, programming, etc., our students need to develop their community outreach, solicit sponsorships, and create marketing around the team.  In short, the students learn a wide range of skill sets, including: mechanics, electronics, programming, 3D modeling, design, marketing, public speaking, and coordinating and cooperating with other teams and schools.
In addition to our actual robots, awards are given for different aspects of the process.  Check these out!
1st place Promote award:  CyberDragons Promote Video (Bob)

2nd place Control Award:  CyberDragons Control Award Video (Petunia 2021-2022)
At the Championship event, Petunia finished 28th in the Southern California Region (out of 160 teams). This is a proud moment for our public middle school club team, led by parent volunteers. We competed against mostly high school teams (many of which are private schools) and several with dedicated classes with paid robotics teachers. We can't wait to go even further next year – go CyberDragons!
About FIRST Tech Challenge
From the FIRST website:
It's way more than building robots. FIRST Tech Challenge teams (up to 15 team members, grades 7-12) are challenged to design, build, program, and operate robots to compete in a head-to-head challenge in an alliance format.
Guided by adult coaches and mentors, students develop STEM skills and practice engineering principles, while realizing the value of hard work, innovation, and working as a team.
The robot kit is reusable from year to year and can be coded using a variety of levels of Java-based programming. Teams design and build robots, raise funds, design and market their team brand, and do community outreach to earn specific awards. Participants are eligible to apply for $80M+ in college scholarships.
Each season concludes with regional championship events and an exciting FIRST Championship.
Did you know?
Each year, the FIRST Tech Challenge culminates in a World Championships competition typically held in Houston, Texas.  As many as 160 teams from around the world descend on Houston to compete and celebrate the disciplines of science, technology, engineering and math.
In the 2021-2022 season, CyberDragons 20799 Petunia made it to the SoCal Regionals and were one step away from securing a spot at the World Championships! 
Our Sponsors (2022-2023 Season)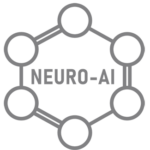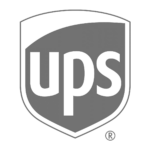 Interested in a demonstration of our Robots?
We're always looking for opportunities to share our experiences and what we've been working on with our community.  It gives us a chance to inspire others while also giving our Team a chance to work on our public speaking and engagement.  Just another skill we're learning in the process of competing in the FIRST Tech Challenge!